D&AD New Blood Awards 2020 - Copywriting


Yellow Pencil
*This idea landed me an internship in Cult LDN, where I started working with Yula as a client. 
I developed this idea to become the basis for their 2021 Campaign.
It takes a lot of energy being you.
Full of contradictions. Full of life.

I created a brand video and posters campaign for this plant-based energy drink
to show a skeptic audience that, not matter what they want to be, we are here to help.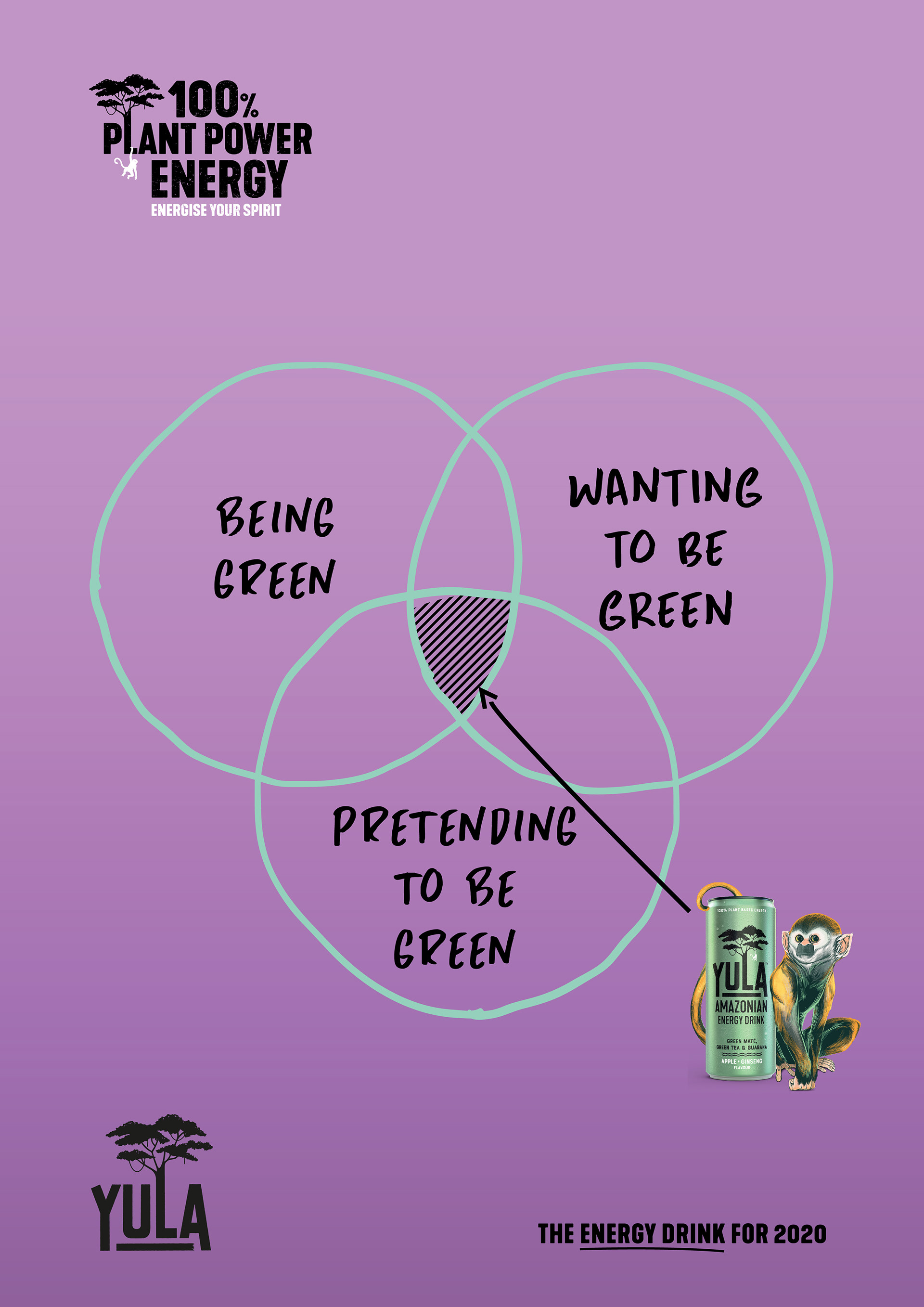 Copywriter: Lucas Dangavs
Art Directors: Daniela Cadenas Pacinelli, Adriana de Oliveira